Reply
Topic Options
Mark Topic as New

Mark Topic as Read

Float this Topic for Current User

Bookmark

Subscribe
Highlighted
New Contributor
Posts: 61
Re: Need Some Advice on selling to get out of Upside Down loan
Options
Mark as New

Bookmark

Subscribe

Email to a Friend
‎07-09-2017 07:39 PM
Thanks for your input workingfor850 and enjoimorenow. My goal of home ownership is not a short term goal, more like a long mid-term goal. My aim is to be ready once I hit 4yrs post discharge, as at that point I would qualify for conventional mortgage. As you pointed out enjoimorenow, the DTI would "look" better on paper since it wouldn't be in my name, but my purpose is to not to to use shinanigans to convince a bank to give me a mortgage asap, but to work on fixing a error in my financial judgement in the best way possible. I inquired into how to get myself mortgate ready a couple of months ago over in the mortgate board and I got completely demolished for having the car and even "thinking" about wanting a house, which is just one of the reason's i'm considering going down this path. Everyone's advice was unequivocally GET RID OF THE CAR ASAP.
So back to the question at hand....
The broad advice from you all is to def don't try to take over the new car/payment and get rid of the car at some point, but not while it has so much negative equity.
Both of which ultimately equal keep the car and deal with it.
So at this point, I guess I'll keep it and try to make extra payments when possible. I've turned down the personal loan from the bank already, I'm a little irritated I took the HP to not go through with it (back to the garden I go). For my mom's situ, she can trade her's in and roll over the negative equity in her new loan for the other car.a In the mean time, i'll keep an eye on the equity and re-evaluate when it's not as substantial. Thanks for your input everyone.
Ch7 Filed: 7/27/15  Discharged: 11/9/15   Last approval 11/02/16, Committed to the garden until 12/31/17!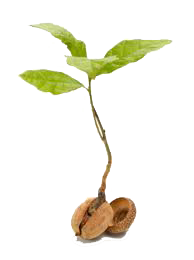 Capital One QS - 10/15 - $18,500 | NFCU Cash Rewards - 7/16 - $16,100 | CareCredit- 11/16 - $7,000 | PayPal Credit - 5/13 - $5,073 | Sams Club - 6/16 - $5,000 | Amazon - 6/2016 - $3,500 | Walmart - 6/16 - $3,500 | Lane Bryant - 5/02 - $3,050 | VS - 3/04 - $3,040 | NY&CO - 3/04 - $3,010 | Torrid - 10/11 - $3,000 | Kohl's - 12/15 - $3,000 | Discover It - 10/16 - $2,600 | (SD)Overstock - 5/16 - $2,350 | (SD)Fullbeauty - 12/15 - $2,250 | (SD)Express - 12/15 - $2,250 | Target - 10/16 - $1,000 | (SD)Ulta - 10/16 - $900