Reply
Topic Options
Mark Topic as New

Mark Topic as Read

Float this Topic for Current User

Bookmark

Subscribe
Frequent Contributor
Posts: 271
Re: Big News from my App Spree
Options
Mark as New

Bookmark

Subscribe

Email to a Friend
‎12-26-2012 08:38 PM
Letter from AMEX duhh lol
Fico Scores:800+Club

Marvel MC 25K AMEX BCE 18K AMEX Blue Sky 13.6K AMEX BCE 13.5K AMEX Zync
NPSL(AU) Citi Double Cash 14.5K PenFed Plat Rewards 14.5K Citi Forward 10.3k Discover it 9.5K Wells Fargo Cash Back 7.2K BankAmericard Better Balance $700 Chase Freedom $500 Capital One Quicksilver $6K Capital One Platinum (AU) $500 Capital One Secured Card (AU) $251(Closed) PenFed PLOC 14K
PenFed Promise 5K
Valued Contributor
Posts: 1,628
Re: Big News from my App Spree
Options
Mark as New

Bookmark

Subscribe

Email to a Friend
‎12-29-2012 08:51 AM
Well more updates, but this time not as great.
I got my Citi card agreement, and it appears that Citi not only pulled EX, but pulled TU as well. They sent along a TU FAKO of 766 (range of 250-900), because I didn't get the best interest rate on the card. I hadn't heard of Citi pulling two reports before, but who knows, maybe they pulled all 3. I never received a SW alert on my EQ report for a new inquiry, but it doesn't mean it didn't happen.
I'm sorting out some things with my student loans next week which will require another INQ on my EX report - so after all the dust settles it looks like I will have a total of 6 INQs on my EX report (with one rolling off in January), at least 3 on my TU, and at least 2 on my EQ. Oh well, at least the scores have been very good overall, and the cards are slowly trickling in. The Chase Freedom arrived today, but the BCP and Forward are noticably absent. Amex CS claimed the BCP shipped on Wednesday, but apparently it took 3 or 4 days in transit (seems outrageous given current efficiencies of USPS air service).
Thank you all for following with me through this spree! I will give you updates on how the cards are going, and my Amex CLI request over the next couple months.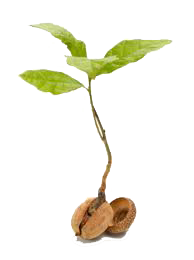 In My Wallet: Amex BCP (12/12) $50,000, Chase Freedom (12/12) $16,500, Cap1 Quicksilver (6/12) $14,000, Barclaycard Rewards (5/13) $10,500, Citi Prestige (4/16) $30,000
Last App: June 27, 2015