Reply
Topic Options
Mark Topic as New

Mark Topic as Read

Float this Topic to the Top

Bookmark

Subscribe
Established Contributor
Posts: 670
Question on GE/Walmarp Prequalified offer
Options
Mark as New

Bookmark

Subscribe

Email to a Friend
‎05-16-2013 08:10 PM
So I got a GE/Walmart prequalified offer in the mail today (says just go find out balance and accept) I am not stepping out of the garden at this time still working on a few things But this did prompt me to ask a few questions.
1. Is there a different in a "prequalified" or "preapproved" offer?
2. When something like this is sent does it mean there would NOT be a HP since obviously the qualification was flagged from a SP?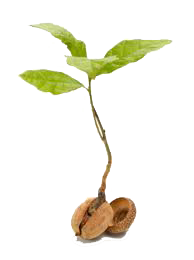 Starting Score: 570 ish
Current Score:EX (694) 10/2/2014, EQ (686) 10/2/2014, TU (684) 10/2/2014 (ALL MORTGAGE PULLS)
Goal Score: 750
In My Wallet: GE Care Credit (8K) BestBuy (6K) BofA Cash Rewards Signature Visa (5K) Cap One Quicksilver (4.5K) Chase Freedom (4K) Lowes (2.8K) VS Angel Card (1300)
Community Leader
Senior Contributor
Posts: 27,991
Re: Question on GE/Walmarp Prequalified offer
Options
Mark as New

Bookmark

Subscribe

Email to a Friend
‎05-16-2013 08:25 PM
---

TimeToRecover wrote:


So I got a GE/Walmart prequalified offer in the mail today (says just go find out balance and accept) I am not stepping out of the garden at this time still working on a few things But this did prompt me to ask a few questions.

1. Is there a different in a "prequalified" or "preapproved" offer?

2. When something like this is sent does it mean there would NOT be a HP since obviously the qualification was flagged from a SP?

---
Will always result in a HP
+ Chase ink
=
Moderator

Posts: 27,207
Re: Question on GE/Walmarp Prequalified offer
Options
Mark as New

Bookmark

Subscribe

Email to a Friend
‎05-16-2013 08:28 PM