Reply
Topic Options
Mark Topic as New

Mark Topic as Read

Float this Topic for Current User

Bookmark

Subscribe
Highlighted
Community Leader
Valued Contributor
Posts: 2,744
Help setting goals
[ Edited ]
Options
Mark as New

Bookmark

Subscribe

Email to a Friend
‎03-20-2017 07:34 AM - edited ‎03-20-2017 08:21 AM
I was discharged from Ch. 13 in Sept 16. I'm working on rebuilding and am not sure what to set as short term goal timelines. I have a few things I am currently working on in regards to my credit report:
2 small medical collections from 2010/2011. I have paid them and the collection agency states they will have them deleted. I am waiting on this update.
Ally Financial was included and paid thru the Bk. They are currenly reporting on my Ex report as a past due of ~$3500 and past due 120 days. I have already disputed this twice. I have called to dispute a third time and explained to the rep that the account is showing as IIB and the Bk is showing discharged. Ally Financial even sent me the title after the discharge and I sold the car back in September.
The baddies left on my report will be the Bk that is due to fall off in 2018 and a tax lien on TU that is due to fall off around 3/18.
My current accounts are:
9/16 Cap One auto-this was recently refinanced with my credit union & I'm waiting for payoff to update
9/16 Cap One QS1 pd off monthly/$750 CL
12/16 Comenity/VS pd off monthly/$250
12/16 Comenity/Marathon pd off monthly/$250
3/17 Credit Union Visa $0/$1000 (only reports to EQ)
3/17 Credit Union auto loan (only reports to EQ)
3/17 Cap One Platinum $0/$500
I am in the process of finishing my application for membership with NFCU.
Questions:
1) I would like to request a PC on the Cap One QS1 to a QS. Will this affect my credit steps? Will it affect when I can ask for my next CLI (hoping it starts the 6 month time clock again so I can request a CLI in 2 months instead of 4)
2) Should I wait until everything is seasoned another 6 months before I apply for a NFCU visa?
3) Will the paid off Cap One auto be sufficient for scoring purposes since my new auto loan only reports to EQ?
4) When should I attempt to combing the Cap One cards? After a few months or after I max out my CLI's in the next 2 years or so?
Current FICO scores: 666 EQ, 641 TU, 667 EX
Any other advise that you can give (I'm sure I'm not asking all the questions I should be asking) would be appreciated!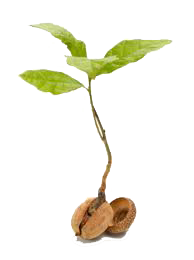 EQ 679 EXP 700 TU 763