Re: Roadloans = Confusion
[ Edited ]
‎01-27-2013 11:01 AM - edited ‎01-27-2013 11:05 AM
---

MSpurple wrote:


Hello everyone! After a week of lurking, finally decided to create an account

Im 21, and im searching for my 2nd car, but this would be my first time having it purchased and financed in my name. Out of highschool i screwed my credit score up, so I am resulting to anything, even if that means applying to roadloans. I was approved for up to $23,234 with an APR of 16% for 72 months, although I plan to pay off in 48 or less .. My parents hate it but I have to bite the bullet somewhere for my credit to be back in good standing. Im looking at a 2009 scion TC with a 11,995 sticker price, and a 2008 scion TC for $9,885 as choice number 2. Now, to the question... I've read the documents that they've provided, and it states :

APR : 16%

FINANCE CHARGE: $13,053.46

AMOUNT FINANCED: $23,234.54

TOTAL OF PAYMENTS:$36,288

NUMBER OF PAYMENTS AMOUNT OF PAYMENTS WHEN PAYMENTS ARE DUE

72 $504 Monthly, beginning 30 days from the date of funding until paid in full

I understand that the finance charge + the amount financed = Total of payments. What i dont understand is why the amount financed is $23,235.54 if I only need $13,053.46 for the car?!? Is this something that I have to work out with the customer service [tried calling they're closed]. There is no way that's accumulated interest... i'm very new and unexperienced to this so please be patient with me Thank you in advance !!!

---
Welcome to the forums!
When I applied through Roadloans, it didn't matter how much I was purchasing the car for on their initial pre-approval or how much I was even asking for... was a basic calculation of how much I had for a downpayment, with my credit score, and here's the offer. I haven't done the math explicitly on yours, but in this case the "amount financed" number is your loan value, which would actually be what you paid. The finance charge is the interest paid over the course of the loan assuming no prepayment.
So for you, on the assumption the 12K was the out the door price (it'll be higher on that one car but for simple math) at 16% and 72 months, your numbers (assuming my math isn't off) are more like 260/month. Finance charge in this case would be on the order of $6750 and the amount financed would be the 12K you paid for the car in this example.
I didn't go through Roadloans eventually (dealer beat them), but it should work like that. FWIW, if your parents hate the idea of a 16% APR loan, could ask them to cosign, but I'd still let the dealership see if they can beat the roadloans offer.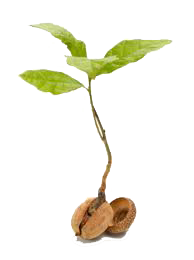 Starting Score:
EQ 04 561, TU 98 567, EX 98 599
(12/30/11)
Current Score:
EQ 04 700, TU 04 731, EX 98 725
(05/24/15)
Goal Score:
700 on EQ 04
(01/01/16)
Take the myFICO Fitness Challenge