Re: HHGregg Credit Card dilema
‎09-05-2012 09:11 PM
---

troyce1 wrote:


My wife and I had been shopping around for appliances over labor day weekend, trying to find the best deal, and getting someone to do a "price match" + 10% type deal that alot of the stores do.

We went into HHGregg several times, and spoke with the sales person, who said they would match and then beat the lower best buy price by an additional 10%.

After finally going to pull the trigger, I was going to sign up for a HHgregg card to "float" the purchase for 24 months, since we have multiple other remodel projects going on. The associate had me fill out the paper work and approved me for the HHGregg card for $5,000, however after completing the signup, the associate said that Best Buy is liquidating their inventory, so its considered a clearance item. They refused to beat the price, only to match it. We discussed the price match specifically throughout the weekend, so there should have been no prior miscommunication.

I walked out of HHGregg on principle, as I felt they figured I would just "go along with the purchase" now that they signed me up for the card. We then went to Lowe's where they said the same thing about Best Buy, but after some discussing we got things worked out, and got the items at the prices we wanted. I signed up for a Lowe's card also, to get the deferred financing, which is fine since I am utilizing it, and will use it at Lowe's. Lowe's, however, didn't sign me up for the card until after everything was invoiced, where as HHGregg put all my stuff in beforehand and I feel like they tried to sucker me in.

I am PISSED about this HHGregg card. The inquiry has not shown up on my Bank of America Privacy Assist yet, but I am waiting for it to. I am pissed because they signed me up prior to the price being finalized, and after the disagreement they said there was "nothing they could do" since the card had already been approved. I called GE Capital also, and they said they couldn't do anything?

Is their any recourse I have with either HHGregg or GE Capital? My credit scores are 765-795 between the 3, but after getting signed up for the HHGregg card, and then the Lowe's card as well, I of course would have much rather not have had the HHGregg inquiry/signup as I am looking to refinance in about 3-4 months and want to have as high a score as possible.

Is there anything I can do?

Any input is appreciated!

---
Damage is done, it doesn't last long, keep the card put it in your sock drawer and hold it open untill they close, the extra $5000 should help your UTL if you have any balances on other cards. In 6 months your score will be back to where it was before if not better.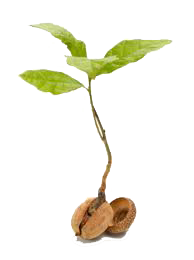 Wallet: FNBO DISC
11.9k
Oregon Duck 5k, Chase Freedom 3.3k & Slate 3.3k, AMEX BCP 7.5k & AMEX Hilton Surpass 5.5k & AMEX Zync NPSL, Walmart 4.5k, CapOne AU 1.5k
Sockdrawer: Paypal Extras MC 5k, CapOne 2k, CapOne 750, Amazon 3.9k, Sams Club Discover
10k
, Citi HHonors Gold
6k
, Discover IT
6.5k
and a nice stack of store cards.
Last APP 11/22/2013