Re: Odds of approval? Chase Freedom/United Plus Mileage Explorer
‎09-14-2012 12:42 PM
---

Whitewater08 wrote:


Hey guys,

So I applied for the Freedom this morning and got the dreaded "Your application needs further review" message. When I called the backdoor number, the service rep said my application was denied due to low available credit and balances over the limit because of my student loans. I explained to her that I have never had a late or missed payment in 6 years of my loans and that some of them where with Chase. She said she would reconsider, asked me a few questions about my employment and address and approved me for a low $1000 limit to start off with. It is a start, so I am happy that I have an adult credit card now

How long should I wait to apply for a Cap1 or AmEx Zync card?

Thanks!

---
After your card hits your report, you can AP for cap1 if you want a low limit rebuilder card. Wait 3 years if you want there prime cards, really not worth it. For amex Zync or charge cards wait 6 months. For a AMEX revolver you need a year of experience on 2 or more cards. Perhaps apply for a GE backed card after your chase card starts report maybe wait 2-3 months. The walmart card is good, free TU score (for going paperless), and good CLI's ever 4 months. If you get lucky with your score you may even get the Discover version. The Amazon store card is good if you shop for them, 0% interest for 6 or more months with a $150 purchase.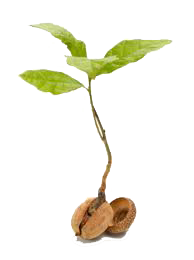 Wallet: FNBO DISC
11.9k
Oregon Duck 5k, Chase Freedom 3.3k & Slate 3.3k, AMEX BCP 7.5k & AMEX Hilton Surpass 5.5k & AMEX Zync NPSL, Walmart 4.5k, CapOne AU 1.5k
Sockdrawer: Paypal Extras MC 5k, CapOne 2k, CapOne 750, Amazon 3.9k, Sams Club Discover
10k
, Citi HHonors Gold
6k
, Discover IT
6.5k
and a nice stack of store cards.
Last APP 11/22/2013