Re: USAA-Partial Members Only
‎11-15-2012 09:44 AM
---

Mellon wrote:


---

bahbahd wrote:


What is a partial member? I am not a member at all and thought I would not be able to become one. My grandfathers and uncle both served in WWII and Vietnam, but no one immediately in my family. AFAIK my parents are not qualified to be members.

---

Any one can join USAA.. bu they have membership designations. Full members are those who serve or have eligibility for their insurance products. if not you are a partial member. A partial member have limited credit card options and may not get the rates and CL of full members

---
Actually bahbahd, your parents are eligable as are you with a grandfather who served. You may have to walk through a bit of process to establish it, but you can absolutely get full membership. USAA isn't as challenging to obtain membership in as NFCU.
AFAIK partial vs. full: the underwriting criteria is identical; however, USAA may (anecdotally of course) be more generous with limits with full members which is incredibly hard to determine as everyone's credit and financial profiles are different. Also as a partial member, there are some products which you cannot qualify for (secured cards, not sure why on that one, also the Amex, perhaps a few others), but otherwise things are the same to my knowledge.
USAA pulls EQ all the time, every time. Military service oriented organization, and the bulk of their clientele at least were on the East coast back in the day, so that regional affiliation applies to them. Probably will change in the future I'd guess, but for now they've stayed consistently with EQ.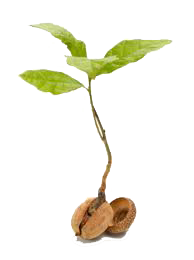 Starting Score:
EQ 04 561, TU 98 567, EX 98 599
(12/30/11)
Current Score:
EQ 04 700, TU 04 731, EX 98 725
(05/24/15)
Goal Score:
700 on EQ 04
(01/01/16)
Take the myFICO Fitness Challenge