AMEX BCE Arrived...Member Since Date Wrong
‎01-17-2013 01:17 PM
So, I posted a thread about a week and a half ago about being approved for an AMEX BCE card. I also noted that this wasn't the first time I opened an American Express card. I opened a previous account (now closed) in 2009. I understand that AMEX does backdating in which every subsequent account you open with them the member since year will show as the same year your first account was opened.
I did call the new accounts department after I applied to find out various info (CL, APR, etc.) and I was told by the representative that when I receive my new card I should call customer service if the member since date did not reflect correctly (in this case...2009), and they would send me a new card. I called the number on the back of my card and I spoke to a representative who seemed like she didn't know what I was talking about but when she did check, she did indeed say that their system shows that I have been a member since '09. I was trying to explain that I wanted the card to reflect that accurately and then when trying to get a new card replaced, she told me that I have to wait 6 days (so until next Thursday) to request a new one.
Is this normal? Should I just call the new accounts department rather than the number on the back of the card?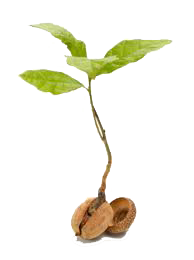 AMEX Premier Rewards Gold - NPSL | AMEX Everyday - $25,000
Chase Sapphire Preferred Visa Signature - $30,000 | Chase Freedom Visa Signature - $27,000
Citi AT&T Universal MC - $16,200 | Best Buy (Citi) Card - $15,000
USAA Platinum MC - $21,000 | Amazon Store Card - $3,800