‎01-17-2013 08:22 PM
---

lawless05 wrote:
@bernhardtra Lol I thought I was the only person that thought! I really hope she calls back with some great news. I'm going to be stalking my account with all of this post of 2 day late phone calls after the limits were raised earlier.

---
While they probably are reading these posts, I doubt in most situations they can connect the dots from who posted here to them. It could be done if your screen name here is the same as there. Is there where some of us are doing a Homer Simpson and saying, 'Doh.' I imagine one or two of us are. In case they do know who I am, I will simply say right now, I will not be satisfied until I get the Venture Rewards Cards without an annual fee and they must give me the bonus points for signing up when they convert my account! Other than this I will apply for it at some point and get the points then and make them service both accounts! Bwaahhh ha ha ha!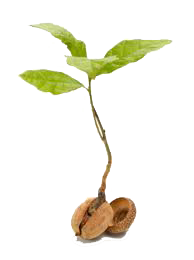 Grow little seedling grow.
Rethink every purchase you make, before you make it. Use the card with the best rewards. Pay in full each month. Redeem rewards often. Use the cards online shopping for more discounts. Smile, knowing that being thrifty allows you to actually get more out of the same amount of money!