Re: New Credit Score Website
[ Edited ]
‎01-26-2012 11:26 PM - edited ‎01-26-2012 11:27 PM
---

whodatnation2 wrote:


If you don't mind let us know how the site is when you register

---
Absolutely I'll do that.
I'm just signing up for their credit pull service though, I don't really need their score analyzer and other things as I can do my own math with the knowledge I have; also, frankly I'm nowhere close to being ready to play the optimization of FICO game with my current reports. More than anything I just need to pay on my tradelines and see about goodwilling a few derogatory marks.
Where I do find value in it, is I need to have some barometer of where my scores are, sporadically over the next 18-30 months in my run up to a theoretical FHA mortgage; however, in between that I need to switch my auto-insurance (has to be done in June no choice there) and refinance my auto-loan a few months later than that... and have plans to apply for one of two things before the end of the year too (Amex zync for future backdating as an example).
I was mostly going to predicate everything off my EQ score from DCU, but in my case living in S. Cali, the ever-elusive EX score would be enormously helpful in my building journey depending where I draw the line in the sand for a mortgage app. I'm spending a lot more than the cost of this service in my path towards credit righteousness (like my subprime autoloan at 19%), and as such it is utterly inconsequential in comparison: it's annual charge is less than what I'm accuring in interest each month on my car loan.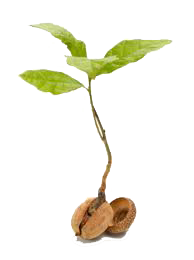 Starting Score:
EQ 04 561, TU 98 567, EX 98 599
(12/30/11)
Current Score:
EQ 04 700, TU 04 731, EX 98 725
(05/24/15)
Goal Score:
700 on EQ 04
(01/01/16)
Take the myFICO Fitness Challenge