Re: The MyFICO Forums 12 Step Program (For FICOholics)
‎06-14-2008 05:26 PM
Hello, I'm BungalowMo, and I'm a FICOholic. I joined here May 1st, 08, but had been watching and repairing my credit for nearly 4 years. Sure wish I'd know about this forum & PFD's back then
Now for that FICOtini!
Get blender...
5 parts prime cc's
1 part lo int loan
1 part 1-9% util
1 part mortgage
20 parts pays as agreed
1 part removed Cap 1 C/O
Add ICE (incredible credit education)
Blend vigorously
Get chilled FICOtini glasses from freezer (no fun toasting alone!)
Rim with SATL (sensational aged trade line)
Strain blender contents into chilled, rimmed glasses, garnish with lime & Cheers!!!!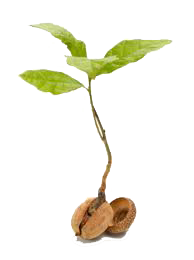 ---

Starting Score:
07/2011 TU 732 - EQ 717 - EX 702
Current Score:
06/2014 TU 739 - EQ '08 709 - EX 721
Goal Score:
850
Bury me in the garden...last app 06.18.14